Benefits of Having Your Wedding at a Golf Course in San Antonio, TX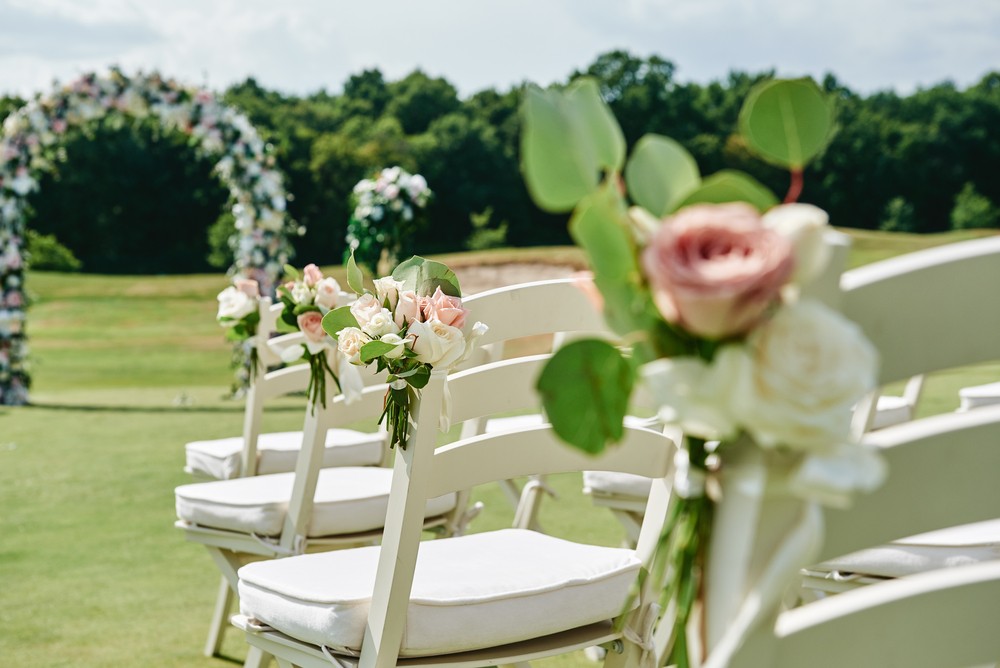 If you're looking for an unforgettable wedding venue, consider having your nuptials at a golf course. Golf courses provide breathtaking landscapes and gorgeous photo opportunities. They are also highly accommodating to weddings, providing special touches for your weddings, such as chair covers and floral arrangements. You'll also have on-site caterers and event coordinators to help you organize the perfect wedding. And, of course, if you or your spouse are avid golfers, marrying on a golf course is the ideal way to combine two of your favorite things! Check out some of the finest golf courses in San Antonio if you're ready to tee up the perfect wedding!

A Stunning Setting
A golf course can make an excellent backdrop for your wedding photos. The rolling hills, manicured fairways, and immaculate greens provide a lovely and quiet backdrop ideal for creating lifelong memories. Furthermore, most golf course workers are skilled in assisting with wedding planning and execution, so you can be confident that your big day will go off without a hitch. If you're concerned about the weather, most golf courses feature indoor facilities where your guests can stay in case of bad weather. A golf course can provide the ideal wedding venue for your dream wedding, whether you want an intimate ceremony or a monumental occasion.
Wedding Packages
Wedding planning may be a stressful affair, but selecting the ideal venue can help reduce your stress on the big day. A golf course may be the right environment if you want to feel comfortable and classy. Golf courses are frequently located in peaceful, rural settings, making for a tranquil setting for your ceremony and reception. Furthermore, most provide a range of wedding packages that can be tailored to your specific requirements. A golf course wedding can include everything from catering and décor to music and photos. So, if you want a stunning and unusual venue for your wedding, consider saying "I do" on a golf course.
Vendors
You've finally decided that the perfect place for your wedding is a golf course. You've always dreamed of a beautiful place to get married, and this is it. You can't wait to say your vows among the rolling greens and fragrant flowers. But before you start thinking about the details of your big day, you need to do one important thing: find a vendor who can make your ideas come to life. Most golf courses have a list of preferred vendors that they work with often. These vendors know how the property is set up and how to make the most of its special features. Also, they care about quality and customer service just as much as the golf course does. So, the best way to make sure your wedding day goes off without a hitch is often to work with a vendor who comes highly recommended by your venue event coordinator.
No Membership Required
A wedding can be beautiful and romantic on a golf course. Most people think that to get married at a club, you have to be a member, but that's not always true. Many golf courses are open to the public and will rent out their facilities for weddings and other special events to people who are not members. So, if you really want to get married at a certain golf course, don't let the fact that you have to be a member stop you from asking about renting the facility. Call the location and ask! You might be surprised to learn that you don't have to join a club to have the wedding of your dreams.
From the Ceremony to the Reception
There are a million and one things to remember when arranging a wedding. There is a lot to think about, from finding the ideal dress to booking the reception venue. Finding a separate site for your rehearsal dinner or reception, on the other hand, is something you can mark off your list. Many golf courses have banquet facilities for rent, so you may kill two birds with one stone by having your wedding and rehearsal dinner at the same location. This will not only save you time and money, but it will also provide you with peace of mind knowing that everything is in one location. So, before you start worrying about where to hold your wedding, see if the golf course has a banquet hall that meets your requirements.
Picture your wedding day. As you walk down the aisle past your closest family and friends, the sun is shining, and the smell of freshly cut grass fills the air. Your fiance is looking at you with love as they wait for you at the altar. As you say your vows, you feel calm and happy because you know this is the start of something wonderful. Move on to the reception, where people are laughing and having a fantastic time. Everyone is dancing on the dance floor as they celebrate your big day. And when the night is over, you go to your room, tired but happy, knowing that everything went perfectly. If this sounds like your perfect wedding day, you might want to have the ceremony and reception at a golf course that has everything you need. You will not only be in a beautiful place, but you will also be able to relax because everything will be taken care of. So, if you want a wedding day without stress, look no further than an inclusive golf course wedding venue.
Plum Creek Golf Course is the place to be if you're searching for a wedding venue in San Antonio, TX, with various intangible qualities that make it ideal for your wedding. Our cheap packages offer delectable food options, and we're conveniently positioned between San Antonio and San Antonio, making it simple for your guests to get to and from your event. Our staff has a plethora of experience, so you can relax knowing that they will work hard for you and your visitors. Contact us today to arrange a tour of our gorgeous golf course and discover why it is the ideal backdrop for your special day!
By accepting you will be accessing a service provided by a third-party external to https://www.plumcreekgolf.com/