Party Planning With Plum Creek Golf Course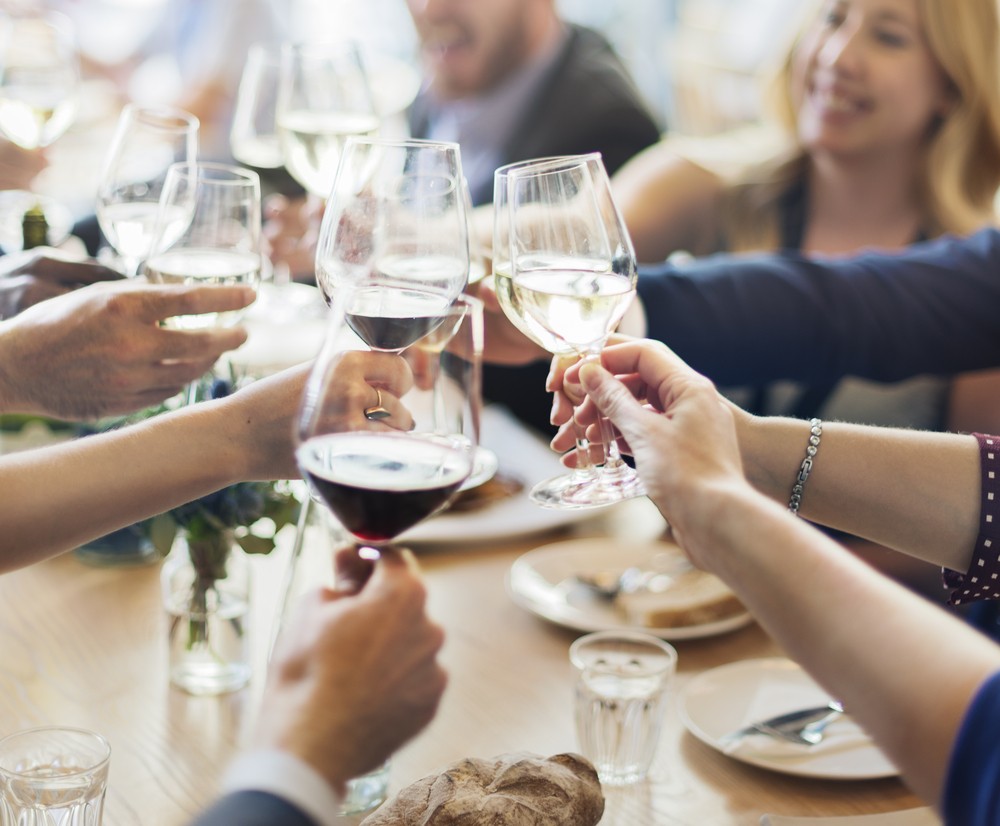 Party Planning With Plum Creek Golf Course
One of the many things you can do to ensure everything goes smoothly is to use a party planning checklist and develop an event timeline. You can host a special gathering even if you have no prior party planning experience. It's a good idea to work with the team at Plum Creek Golf Course to assess your options for private party venues.
Parties are ultimately all about connecting people and having a good time. As you move forward with organizing one of the best parties ever, keep this in mind and use it as a compass as you make your big party planning decisions.
Continue reading to develop your party planning checklist, beginning with securing an amazing venue.
Perfect Party Planning
In order to plan the best party you can, it's essential to assess your options for private party venues. This requires open communication with your top picks. Don't be afraid to ask questions. When choosing your venue, consider reviews you find on the venue's website and on social media platforms.
Take time to look at their gallery and other parties that have been hosted at the venue. This will let you see a variety of setups and options that each venue can provide. If a venue isn't quite big enough, do they have outdoor space you can utilize as well? Consider all your guests, from the youngest to the oldest. You want to ensure each person attending your party is able to relax and enjoy themselves.
Ask about financial considerations. Do they require a percentage as a down payment? When is the final payment due? As money is typically a factor when planning parties, this is key information and may help whittle your selections down.
Private Party Venues at Plum Creek Golf Course
The team at Plum Creek Golf Course makes it simple to organize your ideal event. You will be led through every step by our knowledgeable manager of food and beverages. Customers who choose Plum Creek as their party venue rely on knowledgeable staff to carry out every last detail exactly as planned!
Every venue tries to point out specific features that set them apart from the competition. At Plum Creek, we like to believe there are numerous aspects of our approach that stand out rather than just one or two. We believe that our customers receive a wide range of comforting advantages that enable us to ensure that your event here will be remembered for all the right reasons.
When considering private party venues, make a list of things that matter most. Your selected venue should check many of those boxes. For instance, at Plum Creek Golf Course, we provide the most affordable delivery services in the area. Today, everyone is price-conscious. Plum Creek provides you with cheap bundles that comprise the most well-liked services. Our products make budgeting and planning a snap and are easily adapted to your unique requirements.
The team at Plum Creek has a wealth of experience, so you can unwind knowing that they will work hard for you and your visitors. We make an effort to welcome everyone and do everything we can to show you how grateful we are that you have picked us to host your event. The Plum Creek Golf Course is conveniently located. As a result, it will be simple for your visitors to park and arrive at your event. Additionally, your out-of-town guests will have no trouble finding comfortable lodging. We're located between Austin and San Antonio, so you're close to everything when you utilize us for your private party.
What Else Is Needed to Plan Your Party?
There is a lot of planning that needs to happen before the party. Once you've picked your venue, there may be things they will handle, which is great for your to-do list. Some of the items on your list to get sorted right away are listed below:
Consider your budget: You've most likely thought about this before now, especially if you've nailed down your venue. Make sure you create a realistic budget and stick with it as closely as you can.
Choose your theme: Every good party needs a theme. Before deciding your theme, though, look around to consider your options. You don't want to pick a theme and not find decor to go with it. A little bit of DIY is fine, but it can get overwhelming as you try to check off your other boxes.
Talk with your venue about food: You should also consider what food, if any, will be served. Private party venues should have menus available for you to choose from. If possible, aligning the theme with the food will solidify the night.
Invitations and RSVP numbers: Talk with the venue staff about invitations and when they need a final count for your party. For most parties, you will begin planning a couple of months in advance. The date will come quickly, though, so staying on top of the dates the venue needs from you is essential.
What will your guests do during the party: What are the entertainment options available at your venue of choice? Will other events be held at the same time? If you plan for a band to be present, will the noise interfere with guests from other events? It's possible you haven't considered entertainment. In that case, ask venue staff who and what has been used before. Most private party venues have a list of contractors they work with to help make your party successful.
Summary
Planning a party can be fun and exciting. It can also be overwhelming if you aren't organized. The best case scenario is that the venue you choose is there to support you as you plan. You want to pick a venue team that is dedicated to the success of your party as much as you are.
Knowing you can trust the venue staff to follow through on their commitments allows you to focus on other things and enjoy yourself the night of the party. If you're looking for a reliable team and excellent private party venues, look no further than Plum Creek Golf Course. Connect with us today!
By accepting you will be accessing a service provided by a third-party external to https://www.plumcreekgolf.com/