Plum Creek - Making Wedding Receptions Easy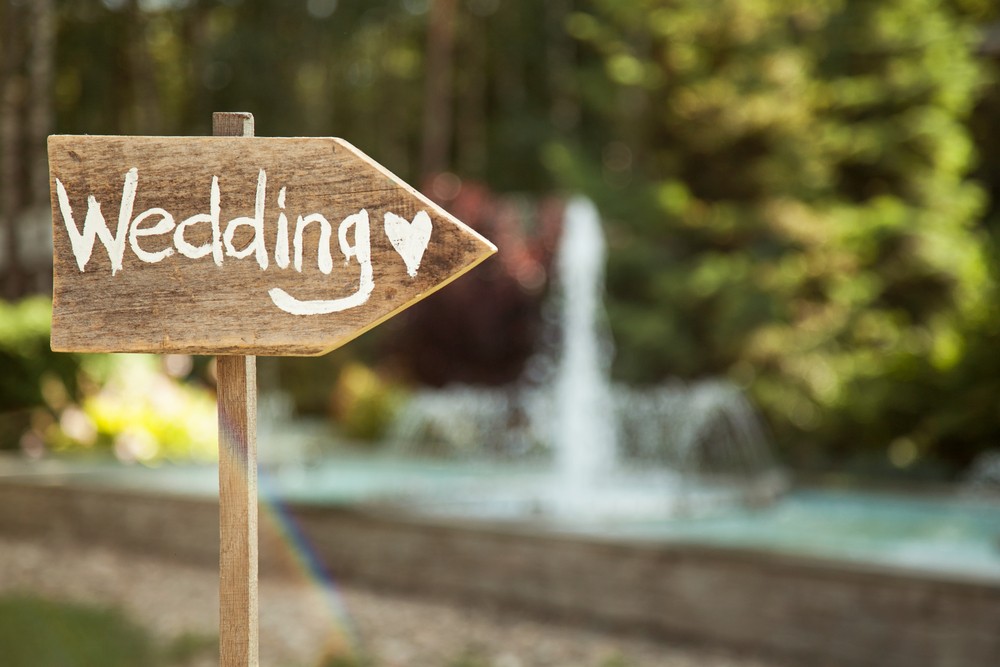 If you're looking for a way to make your wedding reception just a little easier on you, then you're in the right place. A Plum Creek, we take the time to listen to you, you make the selections you want, and we make sure everything is in the right place so that your reception can get started as soon as you get there. Don't just take our word for it, though; let's go ever all the things we can provide to you and how we make each area shine.
Food
Making sure there's one less thing to worry about at your reception means making sure that your meals for your guests are taken care of. Delicious hot meals that are available and well thought of to ensure that you and your guests have a fantastic time without having to worry about if things are going to be set up on time. We make a wide variety of selections available to you and ensure everything is hot and ready when your wedding reception in Austin, TX, is set to arrive. That way, everyone can eat and get the party started! You'll be able to get a delicious dinner fed to your hungry and waiting guests, and then you'll be able to start the celebration of your union right afterward.
Beverages
Not only are we ready, willing, and able to tackle your food-related needs during our wedding reception, but we can also handle your beverage needs. From a drink with your meals to drinks throughout the night, we've got you covered. You can select the variety of different beverages you'd like to serve at your event and make any special requests that may make your event even more special. We work our hardest to ensure that you're evening comes out as perfectly as possible, and that includes having fantastic beverages. Of course, alcoholic beverages will only be able to be served to individuals of legal age, but outside of that rule, you get to choose the selection based on your desires and your budget.
Layout
The reception is going to be all about celebrating your wedding, but that also means making sure your layout is set up the way you want it. Who is at the main table? Where do you want the cake to be set up and arranged? It's incredibly simple and easy for you to settle in and pick the layout that you want; we make it as simple as possible. From there, we ensure that everything is set up perfectly when you show up at your wedding reception. Everything will be in place and properly arranged before you get there, making it an evening to relax and celebrate with your partner. We take pride in making sure everything is in place, helping you feel more relaxed at your wedding reception. You don't have to worry about any aspect of the layout; we've got it under control.
Family Central Feeling
Not only do we pride ourselves on our food, beverage, and layout seamlessness, but we also take the time to make you feel at home. When a couple feels comfortable with the selections they've made, they can easily relax and enjoy the festivities at their reception. His family's central feeling is focused on the idea that we try to make guests as happy as possible. If you don't feel comfortable, you're not going to have a good time, and if you don't have a good time, then we have failed as a venue. So we take the time to ensure that we give you the best time we can and that we help you make the most of your big day.

Accessibility
When it comes time for your reception, the last thing you want to have to worry about is if your family members who aren't able-bodied can actually attend! Thankfully at Plum Creek, we have accessible venues for a wide variety of events, including wedding receptions. These spaces include wheelchair accessibility as well, and they help ensure that everyone that you've invited gets to attend the wedding reception.
Near Convenient Accommodations
Suppose some of your family members have to travel for your reception; it's going to be incredibly important to ensure that they have safe and comfortable places to stay in. Plum Creek is located near a wide variety of different locations with comfortable areas to reside in. From high-class hotels to more affordable options, there's something for everyone available nearby. This ensures that your guests can travel to their hotel, settle in, and then head over to your wedding before they go to your reception, and they won't have to worry about where they're staying at all.
Location, Location, Location
Poised between Austin and San Antonio, we have a fantastic location to make your wedding reception both easy to get to and a beauty to behold. The location between Austin and San Antonio allows people from both cities to travel to your wedding reception easily without much traffic or frustration. This ensures that from start to finish, your reception will be as smooth as it possibly can be, allowing you to focus on the day at hand. Instead of worrying about giving people directions and figuring out where they're going to sit, you can be sure we already have you covered so you can enjoy your day.
Price
We've covered food, beverages, location, accessibility, and much more, but what about the price? We do everything we can to keep the price as low as possible while delivering a beautiful experience that is sure to stun you for years to come. Our pricing includes packages that are incredibly attractive even to those that are more frugal with their finances. Rest assured, we will likely be able to assist you with your wedding reception while also staying within the budget you have available for your reception. Take a breath; weddings and receptions can fly by so quickly, so take your time and enjoy your special day; we can handle the rest.
Wedding planning can be an incredibly frustrating and stressful experience that brings about a lot of pain and resentment if it's not done properly. Thankfully instead of having to stress about all the little details, you can leave them to us. After selecting your menu, layout, colors, and more, you can easily ensure that your wedding reception goes as smoothly as possible simply by letting us handle it. You should focus on your big day, not worry about if your food will be hot or if the atmosphere will be right. Reach out to us today and let us know how we can help you!
By accepting you will be accessing a service provided by a third-party external to https://www.plumcreekgolf.com/